It's the end of the season, the nights are drawing in and it's fast approaching winter! We have already had our first named storm of the winter season (Ali!) which cancelled all towing, riding and hacking plans for us here at West Sunnyside Equestrian! It got us thinking about the BEST way to utilise our time as we head into Winter…
If your horse is having some downtime – focus on YOU!
We often give our horses a bit of a post season break at this time of year, we have been super busy all summer and most of the major competitions have passed. Our horses appreciate a little down time and its good for them to have a little less to do sometimes! What do we do with ALL this spare time I hear you ask?! Well why not spend it on YOU!
You could:
Come to Outline for a 'Rider Assessment'! Less time in the saddle means MORE time to work on your own posture and straightness OUT of the saddle! It is so so important that as riders we consider ourselves as athletes too and we SHOULD be working on our own muscle imbalances and weakness to ensure we are helping our horses as much as possible! Use these winter months to really improve YOU!
So you have been working on your straightness, symmetry and posture (well done you!) – but what about your fitness? If your not riding as much you will surely lose a bit of fitness and strength too? Of course you will! Keep it up by attending a 'Rider Specific' fitness class (such as those run by Equestrian Fitness Scotland) or go find another hobby/sport/fitness class that you enjoy!
Go on a short break! We horsey people are guilty of not taking time away – especially during the summer months when we have lots of horsey activities on! It doesn't have to be expensive or abroad – just away from the yard!
Spend time with friends and family – especially those you have hardly seen because you have been super busy.
Treat your self to a Sports or Relaxation Massage! Your aching muscles will appreciate it (plus I'm sure you treated your horse to one at some point this year already?!)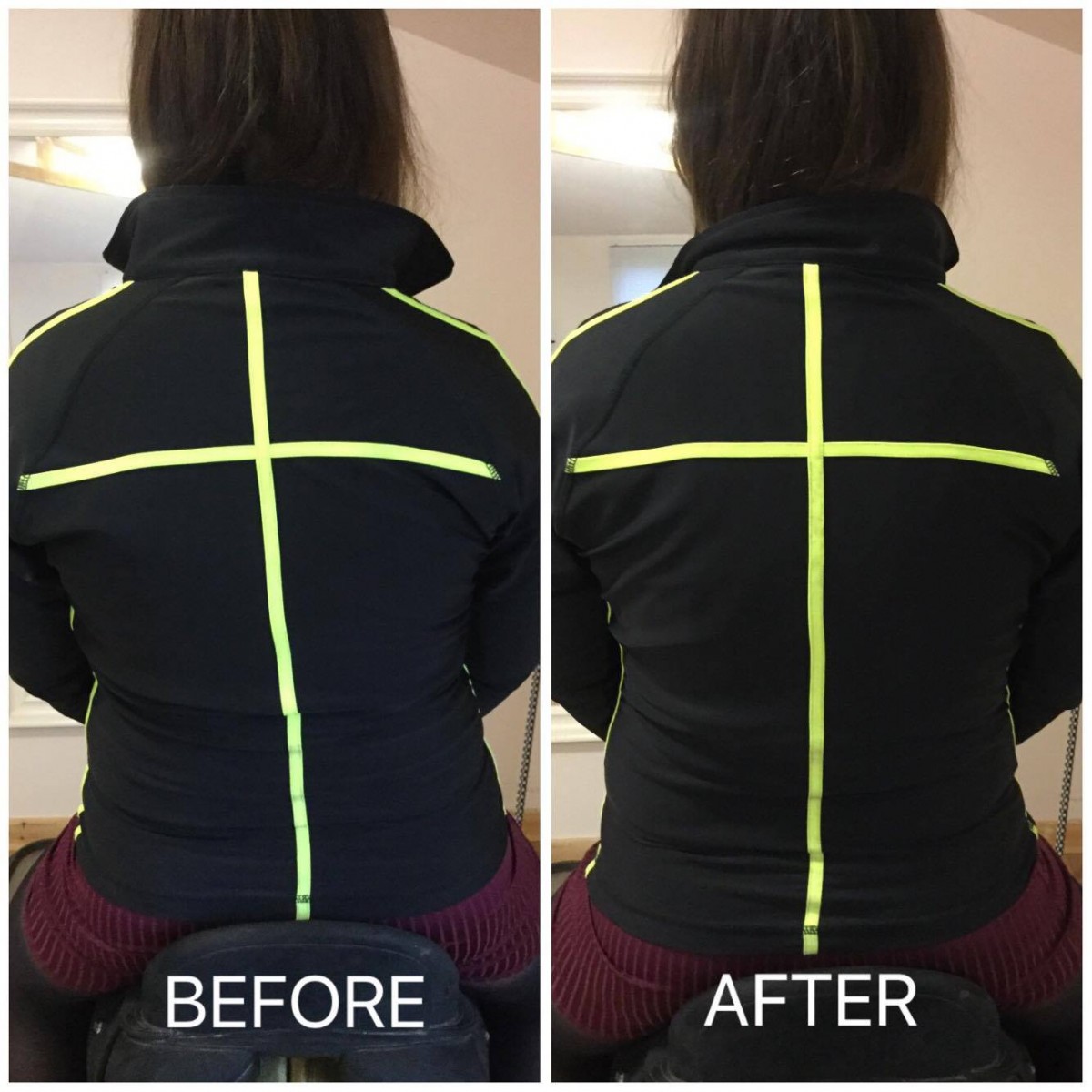 Spend time trying to correct any issues you have been having this season!
Has your Veterinary Physiotherapist been picking up on some little persistent issues this year? Has a tightness been reoccurring? Have you been struggling to improve a particular dressage movement? Or have you had a run of 'four fault-itis' out showjumping or eventing? Lets face it – we all have stuff to work on!!
You could:
Ask your Physiotherapist to prescribe an exercise programme to work on over the winter! These exercises are usually simple, quick and easy to perform meaning they won't take up too much of your day! Often your horse won't need tacked up or even brought out of the stable! Working away on basic exercises little and often will have a positive impact on your horses movement patterns come next season! This will also set you up nicely for bringing them back into more work again when you are ready! Hopefully you can get rid of some of these bad habits!
Haven't seen your horse's Physiotherapist for ages? Why not arrange an appointment to get up to speed on any little tightnesses, imbalances or issues that are going on now so you know what to work on over the winter!
Arrange a saddle check! Use the time when you are NOT competing to make changes and experiment with what works and doesn't work for your horse! Let's face it – the middle of competition season is not when you want to experiment! Has your saddle been rolling to one side? Is there another saddle out there you would like to try? Well now is the time! Obviously we do need to take into consideration potential changes in muscle bulk and weight – saddlers will recommend a check every 6 months for this reason! We love our joint clinics with Amayzing Saddlery!
Work on the basics – if your not competing then the pressure isn't there to be competition day ready! Use the winter months to improve your horses flatwork, way of going, symmetry and straightness! There are tons of pole exercises, schooling exercises out there that you can spend time on! Work with your Coach and your Physio to figure out what exercises will work best for you! Why not get your Coach and Physio together during a schooling session? Always productive and fun!
Get hacking! Gentle hacking is good for the soul and the mind 🙂 We love hacking here at West Sunnyside as we are lucky to have great all weather trails on our doorstep! We also have excellent hills which are great for building basic strength and condition without spending too much time in the school!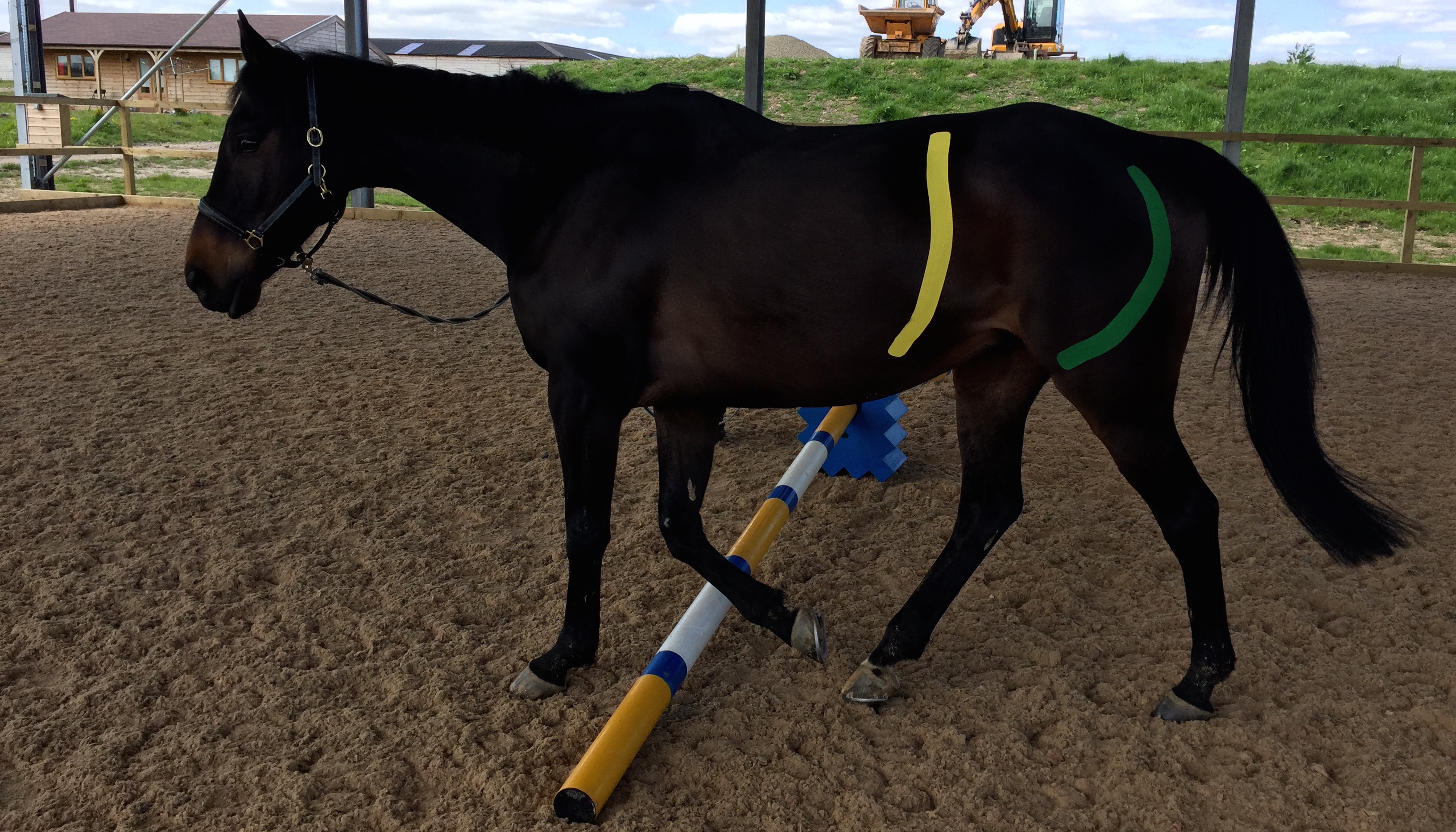 Get out and enjoy some excellent winter training!
So your not planning too much downtime – there is plenty of excellent indoor/surfaced winter training to take advantage off!
Here are some of our ideas to get you out and about this winter:
Cavalletti and pole work clinics! Excellent to build strength and condition and improve your horse's coordination and balance (see comments above re winter physio exercises!). Why not arrange pole work days at your own yard? Get a few of you together, google a few different set ups and have some fun!
Courses, talks and demos! Spend some time educating yourself! There are PLENTY of things going on over the winter that you can attend off horse and learn!
Just a couple of examples in the near future:
– The Scottish Equine Education Seminar on the 27th October
– The Endurance Welfare Seminar on the 3rd November (I am going to this!)
– Equine Sports Science Seminar by Centaur Biomechanics on the 13th October
– BHS Scotland Equine Access Conference 2018 31st October
And that is just in the next 8 weeks !!!!! Keep an eye on our Facebook page for upcoming Physio talks and demos here at Outline!
Winter Dressage/SJ leagues in lovely indoor schools 🙂
XC training on a surface! Excellent to get you going post Christmas break ahead of the new eventing season (especially given the start of the season this year!)
Endurance! There are plenty of endurance rides that run through the autumn/winter months (including fancy dress at Halloween!). Why not try a taster or a pleasure ride and get out and about with some friends and explore the countryside! www.scottishendurance.co.uk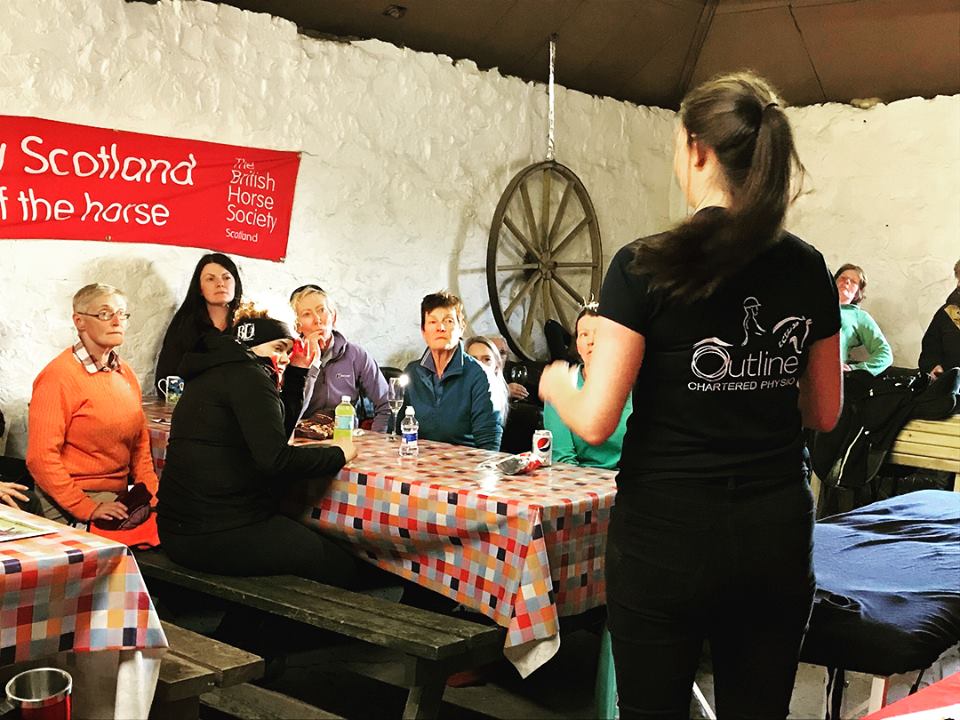 Suddenly Winter doesn't seem so boring after all… 🙂
Robyn xx