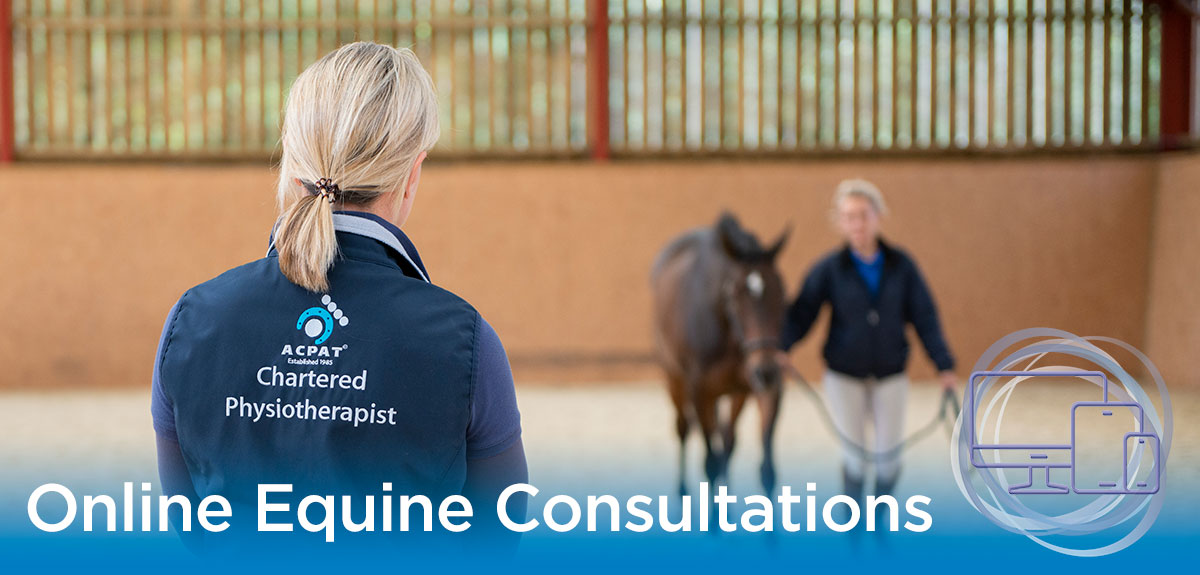 How does an Online Equine Consultation work?
Step 1
Once you book an appointment with us we will send you a link to your online consultation. Use this link to access the secure video call at the time of your appointment via your smart phone or tablet
Step 2
Once on the video call with us we will be able to discuss your concerns and find out a bit more about you and your horse, for example what discipline you do and what your strengths and weaknesses are
Step 3
We will get you to perform various movement with your horse including a trot up and tight circles. We may get you to perform other movements to assess your horses strength and range of movement.
Step 4
We will discuss an ongoing plan of tailored treatment and exercises for your horse. We hope to educate you as much as possible on what we see and how we can improve way of going and performance
Step 5
We will follow up your consultation with an email containing your exercise plan and any advise discussed within your appointment. Feel free to ask any follow up questions you may have.
What are the benefits of an online consultation?
Quick and easy online booking
Less waiting time – get an opinion quickly
Get some advice whilst waiting on a face to face appointment
You can still get an appointment even when at a competition or travelling away
Online consultations will be cheaper due to less travel time and costs involved
Get started on a tailored exercise programme
Have a look at our recent blog post for more information – click here
Online Equine Appointments cost £30*
To book an appointment click here
*This is £30 less than a face to face appointment – prices may go up in May 2020